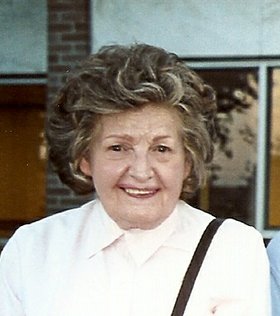 Lois V. Maroney
unknown - September 20, 2011
Lois V. Maroney, 82, of Camillus passed away Tuesday Sept. 20, 2011, at Crouse Hospital after a short illness. Born in Northfield, VT, she met her future husband Richard Maroney Sr. in Connecticut where they were married. They moved to Camillus in 1973 where they settled with their family. Lois enjoyed gardening and spending time with her family.
She was predeceased by her husband of 36 years in 1990. Lois is survived by her children, Richard T. (Noreen) of Camillus and Linda (Wayne) Amptmann of St. Louis. Two grandchildren, Richard P. and Alayna Maroney.
Calling hours: 4 to 7 p.m. Friday Sept. 23 at Whelan Bros. & Hulchanski Funeral Home, 5854 Belle Isle Road, Syracuse, NY 13209. Services: Monday Sept. 26 at the Clancy Funeral Home, East Haven, Conn. Burial will be at Beaverdale Memorial Park, Hamden, Conn.