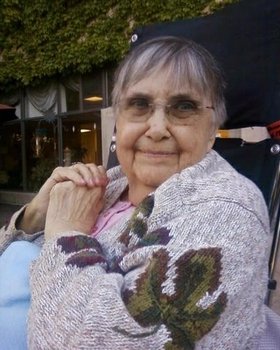 Joyce H. Sowl
unknown - September 19, 2011
Joyce H. Sowl, 83, of Skaneateles, died Monday Sept. 19, 2011. Born in Warren, PA, she previously worked for Boss-Linco Trucking and had been a reservationist for Northwest and American Airlines. She was a member of Holy Trinity Lutheran Church in Skaneateles.
She was predeceased by her husband Elbert, her parents Edward and Ebba Peterson Hornstrom, a daughter Sandra Sowl Hamm, and a brother Gerald Hornstrom. Surviving is her granddaughter, Chelsey Hamm, of Bloomington, IN.
Services: Saturday Sept. 24 at Holy Trinity Lutheran Church. Burial was in Elmlawn Cemetery, Buffalo. Contributions may be made to Holy Trinity Lutheran Church. To send condolences visit: robertdgrayfuneralhome.com.