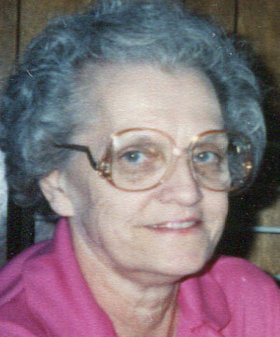 Helen M. Addison
unknown - September 16, 2011
Helen M. Addison, 77, of Syracuse, died at home on Sept. 16, 2011, surrounded by family after a long battle with emphysema and COPD. Helen resided most of her life in the Mattydale and Syracuse areas. She resided on Avery Avenue in Syracuse for 22 years and spent her remaining years on Lemoyne Avenue in Syracuse. She was the daughter of the late Otto and Anna (Solinski) Scherr.
Helen retired in 1998 after 26 years working at Weber's Restaurant in Syracuse. Prior to Weber's, Helen spent eight years at McCarthy's Restaurant in downtown Syracuse. She attended St. Margaret's Church in Mattydale.
Helen was predeceased by her husband, Donald W Addison, in 2005 and one infant son Edward Addison. Surviving are their five children: Linda A (Thomas) Sandusky of North Syracuse, John T Addison of Central Square, Sandra L Addison of San Diego, CA, Thomas R Addison Sr of Virginia Beach, VA, and Debra L (Michael) Horan of North Syracuse; a sister: Elizabeth Barbagallo of Mattydale; several grandchildren; great grandchildren; cousins; nieces and nephews.
Services for the family are being held privately. The family would like to thank the graciousness and care of Hospice of CNY. Condolences may be sent directly to Krueger Funeral Home in care of Debra L. Horan. Kruegerfh.com.