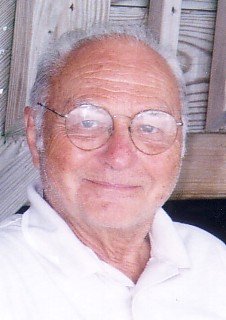 Dr. Stewart L. Thompson
May 11, 1924 - September 16, 2011
Dr. Stewart L. Thompson, a well-known local orthodontist passed away on Sept. 16, 2011. He was 87 years old. Born on May 11, 1924, to Marian and Stewart L. Thompson in San Antonio, TX, he was a graduate of Evans Mills High School, St. Lawrence University and the University of Buffalo Dental School. He also served his country in both the United States Navy and Army.
Dr. Thompson was active in and served as President of the Onondaga County Dental Society, the Fifth District Dental Society and the North Eastern Society of Orthodontists and was a member of the American Society of Orthodontics. As a member of St. Mary's of the Lake parish, Dr. Thompson served as a lector, a Eucharistic minister and was a member of the RCIA team for 10 years. He also volunteered for many years at the Stella Maris Retreat House. Dr. Thompson was a 64 year member and former President of Syracuse Rotary Club, where he was also a Paul Harris Fellow.
Dr. Thompson is survived by his wife Mary Lou Williams Thompson, a daughter Paula Moore and her husband Roy of Loudan, TN, son Mark and his wife Corinne of Seymour, CT, son Stewart of Cuyahoga Falls, Ohio, son David and his wife Debbie of Glendale, Arizona and son Peter and his wife Kim of Syracuse, NY. Dr. Thompson was the proud grandfather of Jaime Towner, Kelly Towers, Paul and Brian Thompson, David Thompson, Brandi Ziegler, Julie and Sarah Thompson, and Maeve, Molly, Colin and William Thompson. Great grandchildren include, Aaron, Micah and Luke Towner and Camdynn Ziegler.
A mass of Christian burial was celebrated on Friday Sept. 23 at St. Mary's of the Lake, Skaneateles.
In lieu of flowers, contributions may be made to the Syracuse Rotary Foundation or the Father Champlin Guardian Angel Society 262 East Onondaga St. Syracuse, NY 13202. To send condolences visit: robertdgrayfuneralhome.com.