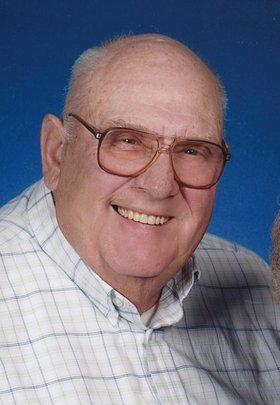 Russell L. Wilson
unknown - September 11, 2011
Russell L. Wilson, 77, of Lysander passed away Sunday Sept. 11, 2011, at Michaud Residential Health Services, Fulton. Russell was the son of Russell and Doris Wilson. He was born in Oneonta and worked in maintenance for Meloon Foundry, Syracuse, for many years before retiring. Russell was a past chief of the Lysander Fire Department, where he was a member of 54 years. Russell was currently serving as a trustee for the Little Utica United Methodist Church. Russell was very community-minded and family was extremely important to him. In his spare time, Russell enjoyed hunting and camping.
Survivors: his wife of 56 years June (Rode) Wilson of Lysander; his daughter, Lauralee (Stanley) Farrar of Baldwinsville; his son, David (Ellen White) Wilson of Cato; 4 sisters, Mary Judd of Pennellville, Beverly Graves of Oneonta, Sandra Wilson of Pennellville and JoAnn (George) Lanty of E. Syracuse; 4 grandchildren, Jason (Dawn) Farrar, Justin Farrar, Brian and Kristin Wilson; 4 Great Grandchildren, Faith, Gabe, Isaiah and Zach Farrar; many nieces and nephews.
Services: 11 a.m. Thursday Sept. 15 at Little Utica United Methodist Church, Lysander. Burial, Jacksonville Cemetery, Lysander. Calling hours are 4-7 p.m. Wednesday Sept. 14 at Falardeau Funeral Home, 93 Downer St., Baldwinsville. Contributions: in lieu of flowers, Stained Glass Window Fund, Little Utica United Methodist Church C/O Sylvia Day, 1 S. Granby Rd., Fulton, NY 13069.