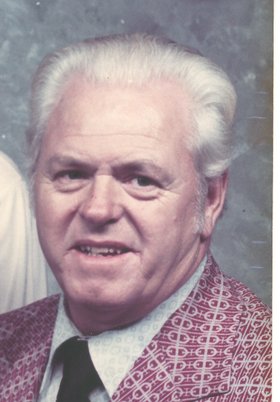 George W. Beers III
May 13, 1920 - September 12, 2011
George Washington Beers III, 91, of Liverpool, passed away on Monday Sept. 12, 2011, after a battle with Alzheimer's disease. Born on May 13, 1920, in Osceola, WI, to George W. Beers Jr. and Cora Lotvedt Beers, he was raised predominantly by his aunt and uncle after his parents both succumbed to tuberculosis when he was just 5 years old. In September of 1941, he enlisted in the Army Air Corps., where he rose to the rank of staff sergeant while serving in Burma with the 1st Air Commandos during WWII. After the war, he began a business with his brother Gordon Wesley Beers in the Pittsburgh area, making upholstered furniture for restaurants and diners. He met and married his wife, Janet Reynolds Beers, in March of 1955 in Scottdale, PA.
After starting a family with two daughters, Virginia Sue Beers and Judith Lynn Beers, he moved to the Liverpool area in 1963 to start his own business, and soon added a son, Russell Albert Beers. Mr. Beers worked in the Central New York area doing remodeling and home additions, improving a large number of homes in the area. Considered a master carpenter by many, he eventually went on to found Stair Works, Inc. to design, build and install custom wooden staircases in homes throughout Central New York. He retired from stair building in 2003.
Mr. Beers is survived by his daughters Virginia Weslowski, of Greece, NY, and Judith Francis, of Liverpool, NY his son Russell Beers, of Manchester, CT, grandsons Erik Weslowski of Greece, NY and Frank "Alex" Francis of Liverpool, NY , grand-daughter Angelika Weslowski of Greece, NY and his sister Lavaughn Fernella Davit, of Corralitos, CA. Mr. Beers is predeceased by his wife Janet Reynolds Beers in June of 2003 and his brothers Gordon Wesley Beers in January of 2003 and Lyall Kenneth Beers, in December of 1924.
Calling hours: 4-6 p.m. Wednesday Sept. 14 with a funeral service to follow at 6 p.m. at the Maurer Funeral Home 300 Second St., Liverpool. Contributions may be made to the Alzheimers Association CNY Chapter, 441 W. Kirkpatrick St., Syracuse, NY 13204.
A truly honorable gentleman, devoted husband and father, with a inquisitive mind throughout his life.