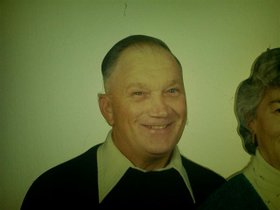 Eugene M. Simmons
unknown - September 12, 2011
Eugene M. Simmons 81 of Elbridge died Monday Sept. 12, 2011, in Community General Hospital. Born in Elbridge, Gene was the son of Albert and Lillian Ashby Simmons. He was a 1946 graduate of Elbridge High School where he was the class valedictorian. Gene was a farmer and worked as a construction foreman for various construction firms. He was a life member of the Elbridge Rod and Gun Club and an avid hunter and trapper. He was an accomplished marksman. During the 1950s, Gene was named "Farmer of the Year".
Surviving are his wife of 58 years Pearl Godreau Simmons, a daughter Marcia (Steve) Crim, 6 sons Michael (Valeda) Simmons, Mark (Anne) Simmons, James (Kristine) Simmons, Brian Simmons, Kevin Simmons, and Alan (Christine) Simmons, sister Rheba (Harold) Simmons, 2 sisters in law Ann Simmons and Mildred Simmons, 18 grandchildren and 5 great grandchildren.
Services: 10:30 a.m. Saturday Sept. 17 in the Elbridge Community Church. Burial will be in Maple Grove Cemetery. Calling hours: 4-7 p.m. Friday Sept. 16 at the Bush Funeral Home, 120 E. Main St. (Rt. 5) Elbridge. Contributions may be made to the J-E Food Pantry or the Alzheimer's Assoc.