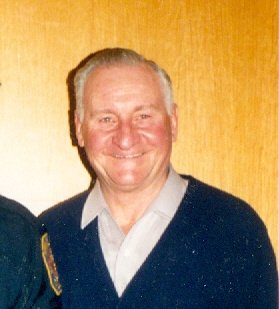 Norbert A. Ring
unknown - September 10, 2011
Norbert A. "Jarv" Ring, 84, a lifelong resident of North Manlius/Kirkville, passed away peacefully Sept. 10, 2011, at home with his family by his side. Norb retired from GE following a career that spanned 44 years. He was a lifelong communicant of St. Mary's Church in Minoa and an usher for over 50 years. He was a member and past president of Arrowhead Association, ran the Cafferty Tournament and worked for Arrowhead Golf Course for 20 years. He was a member of the GE Quarter Century Club and a member and past president of the Fremont Lions Club and the Bishop Grimes Booster Club. Norb enjoyed hunting, fishing, golf, gardening and the Yankees and was a blood donor.
He is survived by his wife of 63 years, Lois; daughter, Peggy (Sheridan) Garner; son, John (Nancy) Ring; two brothers, Robert (Marilyn) and Leonard (Frances); two grandchildren, Sheridan Jr. and Rebecca J. Garner; three step-grandchildren, Susan Heaps, James Lapsley and Melissa Jones; great-granddaughter, Kaylin Jones; and five nieces and nephews.
Funeral Services: 9:45 a.m. Tuesday Sept. 13 from R. H. Schepp & son Minoa Chapel and 10:30 a.m. at St. Mary's Church in Minoa. Burial will be in St. Mary's Cemetery, Minoa. Family and calling hours were 4 to 7 p.m. Monday Sept. 12 at the funeral home, 109 East Ave., Minoa.
For directions, florists, or a guestbook, please visit SCHEPPFAMILY .com. In lieu of flowers, contributions may be made to Heaven's Pantry, 401 N. Main St., Minoa, NY 13116 or Minoa Ambulance Fund, 238 N. Main St., Minoa, NY 13116.