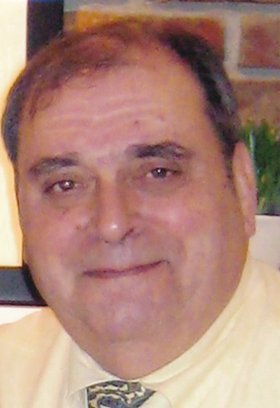 Norman R. Soine
unknown - September 2, 2011
Norman R. Soine, 69, of Cross Lake passed away Friday Sept. 2, 2011, at Veterans Medical Center. He was born in Fort Lee, NJ the son of Richard and Elise Soine. Norman received his bachelor's degree in chemistry from Rutgers University and was a member of Alpha Sigma Phi. Most recently he was employed as head chemist at Cathedral Candle Company in Syracuse. Norman devoted many years to the brewing industry with Joseph Schlitz Brewing Co., FX Matt Brewing Company and recently retired from 19 years as Brew Master for the Syracuse Suds Factory, where he helped start the first Microbrewery in Syracuse. Along with brewing the beer for the Syracuse Suds Factory, he also grew and maintained his own hop garden with which he supplied over five varieties of hops to the Brewery and others. Norman served as 1st Lieutenant and Unit Commander of the 56th Artillery Unit in the US Army, serving in Vietnam and earning several commendations. Norman was a member of the Army Reserves, Literacy Volunteers, American Home Brewers Association, Master Brewers Association, American Chemical Society, Gaelic Society and German-American Club. He loved hunting, fishing, being outdoors, cheering for the NY Giants, and spending time laughing with his family.
Survivors: his wife and best friend, Cynthia (Harris) Soine; his loving children, Timothy (Shannon) of Rochester, Heidi (Tino) of Syracuse and Gretchen (Kyle) of Baldwinsville; his grandchildren who refered to him as "Opa" Sophia Elizabeth and Stella Mae.
Calling hours: 4-8 p.m. Thursday Sept. 8 at the Falardeau Funeral Home, 93 Downer St., Baldwinsville. Services: 10 a.m. Friday Sept. 9 at the funeral home with private burial in Onondaga County Veterans Memorial Cemetery.
In lieu of flowers, please make donations to the CLC Unit (8th Floor) @ The VA Hospital, 800 Irving Ave., Syracuse, NY 13210.