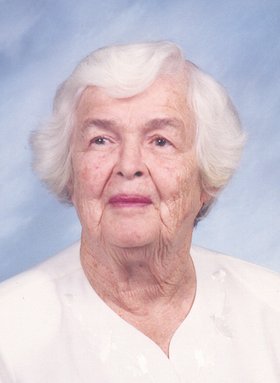 Margaretta Brace
unknown - September 2, 2011
Margaretta Millar Brace, 96, of Fayetteville, passed away peacefully Friday Sept. 2, 2011, after a short illness. Born in Utica, she was educated at Miss Hall's School and graduated from Vassar College in 1937. Gret was a member of Trinity Episcopal Church in Fayetteville and sang in the choir there. She was a member of Junior League and DAR, and a volunteer for the League of Women Voters, Visiting Nurses' Association, F-M Meals on Wheels and the Fayetteville Free Library. Gret loved sports, both as a spectator and participant. She golfed, bowled and followed football, basketball and SU teams. She enjoyed summers at her cottage in Henderson Harbor. Gret's greatest love was her family, which included five generations, and she was a loyal and gracious friend.
Gret was predeceased by her husband, Maxwell Jr., in 1998; brothers, John, in 1982 and Henry, in 1988.
She is survived by her five sons, Maxwell III, C. Millar (Barbara), Roderick S. (Kathleen), Timothy M. and Stephen H.; her sister, Florence Kate Millar; eight grandchildren, Maxwell IV, Gregory C., Marie Rebecca O'Quin, John, Elizabeth, Michael R., R. Scott Jr., and Meggan Randeree; thirteen great-grandchildren; two great-great-grandchildren; sister-in-law, Mary Louise Millar; nephews, William (Velda) and Charles Millar; many in-laws, cousins, nieces and nephews in the Brace, Wiles, Nelson and Kernan families; longtime friend, Emma Shelton; as well as many cherished friends..
Services: 11 a.m. Saturday Sept. 10 at Trinity Episcopal Church, 106 Chapel St., Fayetteville. She will be laid to rest next to her husband in Forest Hill Cemetery in Utica. Calling hours: from 4 to 7 p.m. Friday Sept. 9 at Eaton-Tubbs Fayetteville Chapel, 7191 E. Genesee St., Fayetteville.
For guestbook, please visit scheppfamily.com.
In lieu of flowers, contributions may be made to Trinity Episcopal Church, 106 Chapel St., Fayetteville, NY 13066; Fayetteville Free Library, 300 Orchard St., Fayetteville, NY 13066; or F-M Meals on Wheels, P.O. Box 72, Manlius, NY 13104.