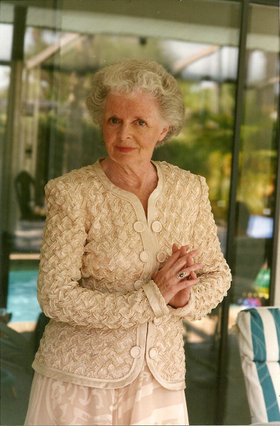 Mary Lawton
unknown - October 26, 2011
Mary Lawton, 84, of Skaneateles, passed away on Oct. 26, 2011, at Auburn Nursing Home, where she was a long-time resident. Mary was graduated from the St. Vincent De Paul High School in Syracuse in 1944. She worked for several years as an executive secretary for the New York Life Insurance company. She was active in local politics serving as the president of the Onondaga County Women's Republican Club, the PTA of the Christian Brother's Academy, and AFS in Skaneateles. She was also active in the Skaneateles Garden Club, as well as numerous charitable organizations. Prior to being diagnosed with Alzheimer's disease, Mary had enjoyed golf, travel, reading, and bowling. She will be greatly missed by her family and friends.
Mary is survived by her husband of 58 years, Joseph J. Lawton Jr.; children Joseph Lawton III (Mary Jane Kinney) of New York City; Jeff Lawton (Kathy) of Croton-on-Hudson; Eileen Rogers (Fred) of Cazenovia; Daniel Lawton ( Paula Hawkins) of Athens, Greece; and Sara Recktenwald (Paul) of San Francisco; as well as by her ten grandchildren, Emily, Skylar, Christopher, Joseph, Liam, Johanna, Mairin, Seamus, Cordelia, and Charlotte. She is also survived by her sister, Nancy Clarke Crough of Massachusetts.
Mary was predeceased by her parents, Thomas and Mary Ann Clarke, both Irish immigrants, and by her two brothers, Thomas and Alfred Clarke.
Calling hours: 2 to 4 p.m. and 6 to 8 p.m. on Friday, Nov. 4, at the Robert D. Gray Funeral Home, 49 Jordan St., Skaneateles. Funeral mass: 11 a.m. on Saturday, Nov. 5, at St. Mary of the Lake Parish in Skaneateles. In lieu of flowers, donations may be made to Sarah House (100 Roberts Avenue Suite 10, Syracuse, NY 13207) or to the Skaneateles Ecumenical Food Pantry (c/o St. Mary of the Lake, 81 Jordan Street, Skaneateles, NY 13152).