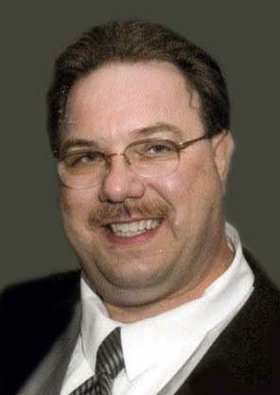 Mark S. During
January 6, 1960 - October 21, 2011
Mark S. During, 51, of Camillus, passed away peacefully on Friday, Oct. 21, 2011, surrounded by his family. Born in Syracuse on Wednesday, Jan. 6, 1960, he was the son of George Richard During and Irene Admaski During. A lifetime resident of Camillus, he was a 1978 graduate of West Genesee High School and attended OCC. Mark was an area representative for Hudson RPM in Worcester, Massachusetts. He was a member of the Adelphi Club and Birthday Club. He was also a communicant of Holy Family Church. He enjoyed his yard, pond, gardening, and his dog, Roxie. He also enjoyed spending time with his friends and family.
Mark was predeceased by his parents, G. Richard and Irene During.
Surviving are his loving wife of 27 years, the former Karen Stauss; amazing son and daughter-in-law, Jason and Erin During of Syracuse; brothers and sisters-in-law, Richard G. and Erica During of Tully, and David G. and Karen During of Skaneateles; uncle, Frank (Marina) Adamski; nieces and nephews, Katherine (Luke) Lawrence, Margaret (Daniel) Whitehouse, Christopher (Erin) Campolo, George (Danielle) During, and Tara (Eric) Bunch; and many loving friends.
The family would like to express a special thanks to Bethany, Danielle, Priscilla and Scott for all of their help.
Relatives and friends called from 4 to 7 p.m. Monday, Oct. 24, at the Buranich Funeral Home, 5431 W. Genesee St., Camillus. Services were at 10:30 a.m. Tuesday, Oct. 25, at the funeral home and at 11 a.m. in Holy Family Church where a funeral Mass was celebrated. Mark was laid to rest in Greenlawn Cemetery, Warners. In lieu of flowers, contributions may be made to American Diabetes Association, 6390 Fly, East Syracuse, NY 13057. Please share condolences at buranichfuneralhome.com.