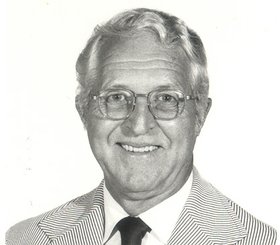 Carl T. Von Storch
unknown - October 22, 2011
Carl T. Von Storch, 87, of Fayetteville, died on Saturday, Oct. 22, 2011, at St. Joseph's Hospital. He was born in Scranton, Pa, and grew up on a dairy farm in the area. He served with the Tenth Army during WWII in the South Pacific Theatre. After his discharge, he attended Pennsylvania State University, graduating with a degree in Economics.
After graduation, he worked for Pa Farm Bureau in Harrisburg, Pa, prior to Farm Bureau becoming part of Agway. He had 38 years combined service with Farm Bureau and Agway, retiring in 1989.
Surviving are his wife of 60 years, Irene; daughter, Carol (John) Costa of Niagara Falls, Canada; grandson, Joseph; brothers, Leon and Kenneth Von Storch; and several nieces and nephews. He was predeceased by a brother, Merle Von Storch
Funeral Services: 9:15 a.m. Thursday Oct. 27 from Eaton-Tubbs Fayetteville Chapel and 10 a.m. at Immaculate Conception Church, 400 Salt Springs St., Fayetteville. Burial will follow in Immaculate Conception Cemetery. Calling hours: 4 to 7 p.m. Wednesday, Oct. 26, at the funeral home, 7191 E. Genesee St., Fayetteville. For directions, florists, or a guestbook, please visit scheppfamily.com. Contributions may be made to the American Heart Association.