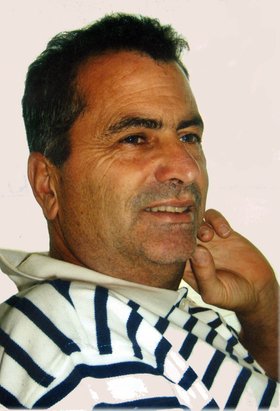 Jeff Rotella
November 28, 1953 - October 8, 2011
Jeff Rotella, 57, of Syracuse, passed away Saturday, Oct. 8, 2011, in Lancaster, Pa, as the result of a work-related accident. Born in Syracuse on Saturday, Nov. 28, 1953, he was a lifetime resident of the Syracuse-Camillus area. He was a 1972 graduate of West Genesee High School.
Jeff was founder and owner of Jeff Rotella Transport Corp. for more than 15 years and was also formerly employed by Hallamore Trucking Corp. and Orchard Earth & Pipe Corp. A jack-of-all-trades, he designed and built his family's home where he lived for more than 30 years. He enjoyed all large and heavy machinery, including John Deere tractors, Caterpillar machinery, and antique trucks, especially Mack trucks and International Harvester Scouts. He was very active with the American Truck Historical Society. Having been a truck driver for 40 years, he traveled to nearly all 50 states. He was a member of Immanuel United Methodist Church. Jeff was an organ donor.
He was predeceased by his parents, Jane Rotella Coyle and John Rotella Sr.
Surviving are his wife of 25 years, the former Hollis Ummer; children, Benjamin and Eden; sisters, Joanne Rotella of Atlanta, Georgia, Jill Rotella, Julie Moore and Jean Turner, all of Camillus; brothers, John, Jock, Jed and Jay Rotella, all of Camillus; and several nieces, nephews and cousins.
Calling hours: 4 to 7 p.m. Thursday Oct. 13 and Friday, Oct. 14, at the Buranich Funeral Home, 5431 W. Genesee St., Camillus. Services were at 10 a.m. Saturday, October 15 at Immanuel United Methodist Church, 303 Kasson Rd., Camillus with Rev. Heather Williams officiating. Burial was private.
In lieu of flowers, contributions may be made to Eden's favorite charity, Operation Net, 703 Teague Dr., Jamestown, NC 27282, (www.operationnet.org), Make- A-Wish Foundation, 5005 Campuswood Dr., East Syracuse, NY 13057 or to one's favorite charity.
Please view the Rotella Video Tribute and share condolences at buranichfuneralhome.com.