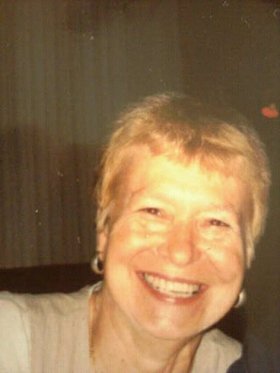 Ingeborg VanZandt
unknown - October 9, 2011
Ingeborg VanZandt of Benson Road, Skaneateles, died Sunday, Oct. 9, 2011, after a long illness. Inge was born in Berlin, Germany, on Nov. 10, 1942, and immigrated in 1953 to Cranford, N.J. Inge graduated from Douglass/Rutgers College. She was married to Dennis VanZandt in 1964.
Inge moved to Skaneateles with her family in 1972. Inge was very active in her community performing in Skaneantics, as the president of the State Street Elementary PTO and as a member of several organizations such as the Garden Club and the Onondaga Kennel Club raising Old English Sheepdogs. Inge sat on the board of the Presbyterian Manor, was a member of the Monday evening book club, as well as substitute teacher.
An avid traveler, Inge toured the world with her husband, sons and many good friends. She became a travel agent and eventually opened her own agency helping others experience the places and things she loved.
Inge was predeceased by her husband Dennis and is survived by her sons Dennis and Steven, her daughter-in-law Kristina, her grandsons Erik and William, her granddaughter Olivia, and her brother-in-law William and sister-in-law Barbara VanZandt.
Memorial service: 9:30 a.m. Friday Oct. 21 at St. Mary's of the Lake in Skaneateles. A private burial will be in St. Mary's cemetery, Skaneateles. In lieu of flowers, contributions may be made to the Presbyterian Manor in Skaneateles. To send condolences visit: robertdgrayfuneralhome.com.