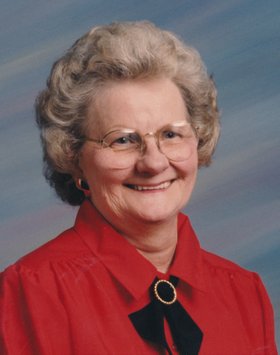 Marjorie Fuller-Scholes
unknown - October 17, 2011
Marjorie Fuller-Scholes, 85, of Baldwinsville, family matriarch, died peacefully on Monday, Oct. 17, 2011, surrounded by her loving family. She was born in Cato and has lived in the Warners/Baldwinsville area all of her life. Marjorie retired from Syroco in Baldwinsville and was a past member of the Warners Fire Department Ladies Auxillary. She was an avid traveler and toured extensively thoughout the United States. She was preceaded in death by her husbands, Donald S. Fuller and Elmer C. Scholes.
Survivors: her daughter, Barbara J. (James) Layou of Baldwinsville; son, Albert W. (Janet) Fuller of Rowlett, TX; step-children, Garry (Deborah) Scholes of Alexandria Bay, Greg (Carol) Scholes and Doug (Susan) Scholes; grandsons, Michael Layou, Thomas Layou, Nicholas Layou, Donald Fuller and Johnathan Fuller; several step-grandchildren; great grandchildren and nieces and nephews.
Services: 2 p.m. Thursday, Oct. 20, at the First Baptist Church of Memphis. Burial, Maple Grove Cemetery, Jordan. Calling hours: 4-7 p.m. Wednesday, Oct. 19, at Falardeau Funeral Home, 93 Downer St., Baldwinsville. In lieu of flowers, contributions may be made to either the Injured Marine Semper Fi Fund, 825 College Blvd., Suite 102, PMB 609, Oceanside, CA 92057 or the First Baptist Church of Memphis, 6425 Bennetts Corners Rd, Memphis, NY 13112.