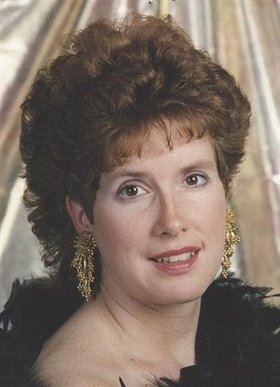 Karen A. Clark
unknown - October 16, 2011
Karen A. Clark, 50, of Syracuse, passed away Sunday, Oct. 16, 2011, at the Francis House. Karen was a 1979 graduate of Fulton High School and she was formerly employed at Orthopedic Associates of CNY. Karen was predeceased by her brother Karl.
Surviving are her mother Doris Peet Brayton of Fulton, her father and stepmother Bruce and Eloise Brayton of Elbridge, a brother Kevin of Columbus, GA, special companion Marc Caselle of Syracuse, longtime friend Patricia Brayton mother of Karen's nephews Christopher and Kyle Brayton of Fulton.
Services: 2 p.m. Sunday, Oct. 23, in the Elbridge Community Church with the Rev. James Stone officiating. Contributions may be made to the Francis House or the Elbridge Community Church. The Bush Funeral Home of Elbridge has charge of arrangements.