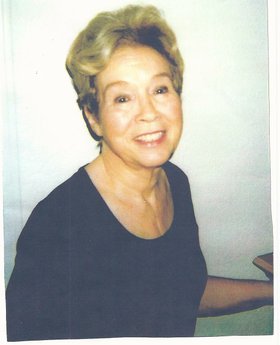 Joan Battreall
May 26, 1937 - August 21, 2011
Joan Kay Battreall, 74, of Suprise, AZ, passed away on Aug. 21, 2011. Born in Syracuse to her late parents, William and Mary (Hubbard) Battreall, on May 26, 1937, Kay was graduate of C.W. Baker High School, Baldwinsville.
She retired from the Bureau of Land Management, Phoenix, AZ, where she was an administrative assistant. Besides her parents, she was predeceased by her brother, Ronald Battreall. Surviving are her companion, Jack Johst of Suprise, AZ; her son and daughter-in-law, Michael and Sue Rotella of Chittenango, NY; her brother and sister-in-law, William and Carolyn Battreall of Phoenix, NY; four nieces and four nephews.
Graveside services and burial: 10 a.m. Thursday, Oct. 27 in Phoenix Rural Cemetery 126 Chestnut St., Phoenix, NY 13135, on Thursday, Oct. 27, with the Pastor Stan Bennett of First Congregational, United Church of Christ officiating. Allanson-Glanville-Tappan Funeral Home, Phoenix, NY has charge of arrangements.