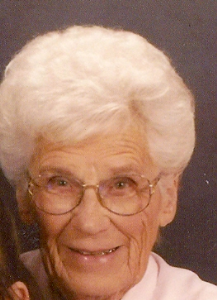 Florence P. Goodell
December 30, 1922 - October 2, 2011
Florence P. Goodell, 88, of Cicero, passed away on Sunday, Oct. 2, 2011, at her home surrounded by her family. She was born Dec. 30, 1922, in Syracuse a daughter of Hawley and Helen Pardee. She drove a school bus for 34 years for special needs children in the North Syracuse School District. Florence was a charter member of the Cicero Historical Society, the Cicero Cemetery Association, she enjoyed her family and her independence.
Surviving are a son Hawley (Stephanie), daughters, M. Joanne (Paul) Tennant, Suzanne (Mike) Del Priore, Judy (Tom) Mirizio, two brothers, John (Ruth) Pardee, Loomis (Carol) Pardee, two sisters, Cora Brown, Frances (Bill) Usery, 12 grandchildren, 19 great grandchildren, one great great grandson, along with several nieces and nephews. Predeceased by a sister Mary Luke.
Calling hours were held at New Comer Funeral Home, 705 N. Main St., N. Syracuse. Burial and funeral services will be private.
Immediately following, there will be a gathering at Jake's Restaurant on Rt. 37 in Brewerton, NY after the calling hours. Contributions to the Cicero Historical Society.