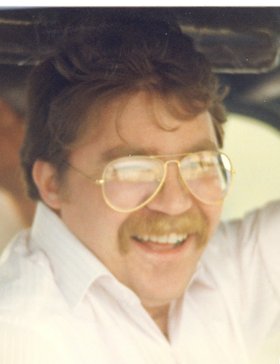 David P. Martin
unknown - October 16, 2011
David P. Martin, 52, of Marcellus died Sunday, Oct. 16, 2011, at home after complications arising from diabetes. He graduated from CBA and Niagara University. David had a career in accounting and was a business entrepreneur. David was president of RN Groves and Martin Acoustical. He was a naturalist and lover of animals.
David was predeceased by his parents Ellen (O'Brien) and John P. Martin Jr. of Camillus.
Surviving are his brothers John P. (Debra) of Cape Coral, FL, Thomas J. (Margrit) of Lakeport, William B. (Deborah) of Stem, NC and Commander Peter F. (Juana Maria) of Treasure Island, FL; nephews Thomas, John and Peter; niece Katrina Marie; and his beloved dogs Coal and Two Bits.
Calling hours: 4 to 7 p.m. Thursday, Oct. 20, at Ryan Funeral Home, Marcellus. Mass: 9 a.m. the next morning in St. Francis Xavier Church, Marcellus. Burial was at St. Francis Xavier Cemetery, Marcellus. In lieu of flowers contributions may be made to CNY-SPCA, 5878 E. Molloy Rd., Syracuse, NY 13211.