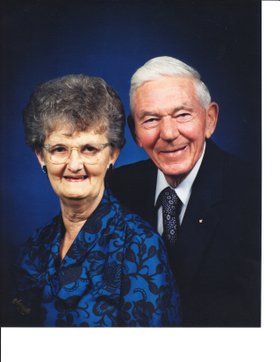 Henry Dausman
unknown - October 13, 2011
Henry "Hank" George Dausman, 86, of Phoenix, passed away Thursday Oct. 13, 2011, at Michaud Residential Health Services in Fulton.
He was born in Pennellville, a son of the late William and Alice Dausman. Henry was a graduate of the Central Square School District. He retired in 1987 after 10 years with the Oswego County Grounds and Maintenance Department. He was formerly employed at Crim's in Central Square and was a former tax assessor for the Town of Schroeppel . Mr. Dausman was a 60-year member of the Callimachus Lodge #369 F&AM, Phoenix,NY and a 53-year member of the Pennellville United Methodist Church. Henry was the youngest of the family and is predeceased by two sisters, Helen Fortner and Anne Saarie and his brother John Dausman.
Surviving is his wife of 63 years, Joan E. (Pope) Dausman, children; Cathy (Gordon) Coville; Thomas (Sharon) Dausman; Bonita "Bonnie" (Ronald Pugh)Prockup; Ronald (Patricia) Dausman, his brother-in-law Albert (Joyce) Pope Jr. He is also survived by his grandchildren, great-grandchildren, great-great grandchildren and several nieces and nephews.
Calling hours: 2 to 5 p.m. Sunday Oct. 16 at the Maurer Funeral Home Moyers Corners, 3541 Route 31, Baldwinsville, with a Masonic service to be held at 4:30pm.
Funeral services will be held on Monday, October 17, 2011 at 11:00AM in Pennellville First United Methodist Church, 389 County Route 54, Pennellville, with the Rev. Diane Bradshaw and Rev. Patience Kisakye officiating. Contributions may be made to Pennellville United Methodist Church or the Alzheimer's Association of CNY.