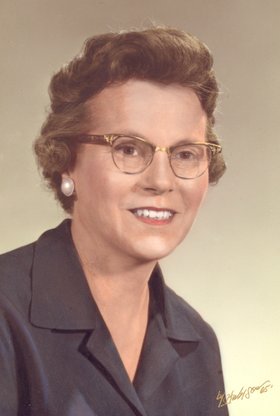 Sarah A. Hettinger
unknown - October 9, 2011
Sarah A. Hettinger, 99, of Marcellus passed away Sunday, Oct. 9, 2011, at the home of her son, James. Born in Marcellus to Alice S. and Roy C. Thompson Sr., Sarah was the oldest of six children. She grew up in Marcellus, attending several one room school houses and graduated from Marcellus School. Sarah was a housewife, and worked for many years as the Marcellus Town Clerk. She loved her family, her church, gardening, bird watching and her home.
Sarah was predeceased by her husband Charles B. Hettinger in 1964, and son Charles E. Hettinger in 1983.
Surviving are her son James R. Hettinger; grandchildren Michael (Angie), Phillip (Terri) and Anne (Jeff) Hatcher; great-grandchildren Faith, Emma, Makinsey, Karsen and Sam; and her brother Roy (Shirley) Thompson Jr.
Calling hours were 4 to 7 p.m. Wednesday, Oct. 12, at Ryan Funeral Home, Marcellus. Services were 9 a.m. the next morning at the funeral home and the burial followed in Oakwood Cemetery, Syracuse. In lieu of flowers, memorial gifts may be made to St. John's Episcopal Church, 15 Orange St., Marcellus, NY 13108.