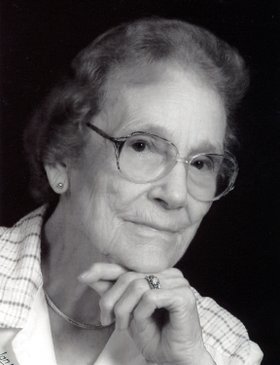 Pearl B. Thayer
unknown - October 10, 2011
Pearl B. Clark Thayer, 100, of Baldwinsville passed away at home Monday Oct. 10, 2011, with her loving family by her side. She was born in Pompey and married Carl Ross in 1928. Pearl then started her family with a daughter, Eleanor Andrews. Pearl spent all her life working hard at many various type jobs but her real passion was taking care of others. She raised many foster children, provided assistance to all seven brothers and sisters and their families when needed and also to her many friends and neighbors. In 1971 she married Ralph Thayer. Pearl and Ralph spent their winters in Arizona enjoying the outdoors and loved traveling the U.S. Pearl was a very active member of the Baldwinsville First Presbytarian Church. Pearl was predeceased by her first husband, Carl Ross in 1968 and her second husband, Ralph Thayer in 1985.
Survivors: two daughters, Eleanor Andrews of West Monroe and Shirley Slattery of Baldwinsville; two sons, Richard Fleming of North Carolina and Skip Werner of Arizona; many grandchildren and friends.
Services: 10 a.m. Friday Oct. 14 at Falardeau Funeral Home, Baldwinsville. Burial, Plainville Cemetery, Plainville. Calling hours: 4-7 p.m. Thursday Oct. 13 at the funeral home, 93 Downer St.
Contributions: In lieu of flowers, contributions can be made to either the First Presbytarian Church, 64 Oswego St., Baldwinsville, NY 13027 or the Shriners Hospital 516 Carew St., Springfield MA. 01104.