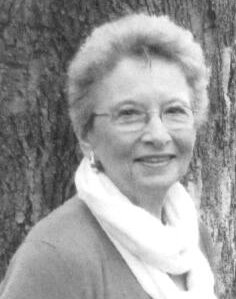 Rosemary Hare
unknown - October 6, 2011
Rosemary Anne Hare passed on in Grace to her Lord Jesus Christ on Oct. 6, 2011, at her home in Cary, NC, after a brief illness. She was born to Patrick A. and Loretta O'Hara of Syracuse on April 22, 1929.
Rosemary graduated from the Convent School of Syracuse and worked at Niagara Mohawk, later retiring from Onondaga County. A longtime active member of St Joseph's on The Hill of Camillus and St. Andrew the Apostle of Apex, NC. Rosemary served her faith as Eucharistic Minister, Rosary Maker, with The Brown Bag Ministries and Perpetual Adoration. She enjoyed traveling, her winters in St. Petersburg, FL, and above all time spent with her beloved family.
Rosemary is survived by two brothers and their spouses; Pat O'Hara (Patty), Mike O'Hara (Colleen). Also surviving are six children and their spouses; Mark Hare (Donnette) of TN, Matt Hare (Anne) of GA, Chris Hare (Mary) of NY, Karen Kennedy of CO, Tim Hare (Dana) of OK, and Ellen Snyder (Denis) of NC. Left to cherish the memory of Rosemary are her six wonderful Grandchildren; Maria, Pat, Rachel, Morgan, Emma and William.
Calling hours: 4 to 7 p.m. Friday Oct. 14 from at Whelan Bros. & Hulchanski Funeral Home, 5854 Belle Isle Road, in Syracuse. A mass of Christian burial: 9:30 a.m. Saturday Oct. 15 in St Joseph's Church, Camillus. Private burial in St. Mary's Cemetery, Dewitt. In lieu of flowers contributions may be made to: Brown Bag Ministry, P.O. Box 512, Apex, NC 27502.