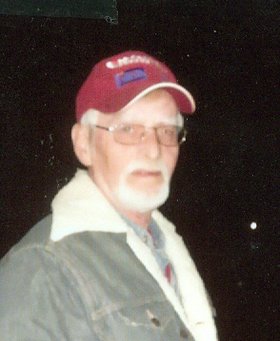 Edmund K. Janack, Sr.
unknown - October 5, 2011
Edmund K. Janack, Sr., 65, of Watertown, died on Wednesday Oct. 5, 2011, at the VA Medical Center. Born in Syracuse, he graduated from Minoa High School. Edmund served with the U.S. Army during the Vietnam War. He was retired from the City of Watertown Department of Public Works.
He was an avid hunter, fisherman and enjoyed camping. He loved spending time with his family and friends.
Edmund was predeceased by his wife Vicki Janack in 2007, a brother Charles Janack in 1968, and a sister Mary Braun in 2000.
He is survived by a daughter, Dori Janack of Watertown; a son, Edmund Janack, Jr. of Watertown; stepchildren, Tina (Steve) Jones, Bobbi McNight, Tammy Boyanski, and Sandy (Ken) Lance; brothers, Richard of E. Syracuse, Clifford (Ellen) of NJ, Frederick (Jeanette) of E. Syracuse, Gene (Nina) and William (Diane) all of Syracuse; 21 grandchildren; 15 great grandchildren; and several nieces and nephews.
Funeral services: 3 p.m. Monday Oct. 10 at R.H. Schepp & Son Minoa Chapel. Burial to follow in St. Mary's Cemetery in Minoa. Visitation: 1-3 p.m. Monday at the funeral home, 109 East Ave., Minoa. For directions, florists, or a guestbook, please visit scheppfamily.com. Contributions may be made to the VA Medical Center of Hospice of CNY.