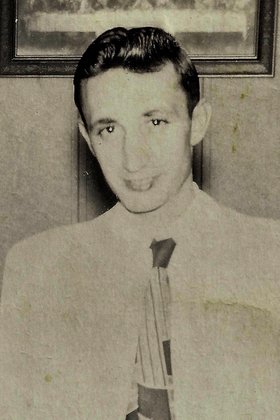 John H. Webber
August 9, 1933 - September 1, 2011
John H. Webber, 78, native of Baldwinsville passed away Thursday, Sept. 1, 2011 at St. Josephs Hospital. Born on Aug. 9 1933, John was a roofing and siding contractor for over 30 years. He was a kind and thoughtful man. He found much pleasure in family get-togethers and was always on the sidelines with a camera or video camera documenting those events. He was a fan of NASCAR and Hank Williams Sr. music. He enjoyed hunting, photography, videography, learning to play guitar, geneology and history. He dedicated much of his time over the years to caring for and maintaining the two very large family burial lots at Riverview Cemetery. John also enjoyed visiting the Delaware beaches.
John was predeceased by his beloved wife Patricia (Bell) Webber in 1999, his daughter, Carol A. Scott in 2006 and his parents; James and Esther (Trowbridge) Webber.
Survivors: two daughters; Louise (Arthur) Gauani of DE. and Darlene (Paul) Church of Baldwinsville; five sons, John (Joanne) Webber of Fulton, Ronald Webber of Syracuse, Larry (Jackie) Webber of Liverpool, Daniel (Paula) Webber of DE, and Chris Webber of Baldwinsville; four sisters, Helen Race of Hannibal, Hazel Shumway of Seneca Falls, Lucretia (Lionel) Green of CT and Shirley (Bob) Allen of Baldwinsville; several grandchildren and great-grandchildren.
Services: Saturday Sept. 3 at Falardeau Funeral Home. Burial was at Riverview Cemetery, Baldwinsville.