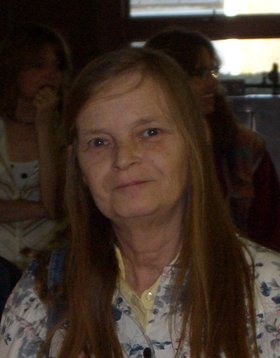 Joan E. Mara
unknown - September 28, 2011
Joan E. Mara, 60 of East Syracuse, passed away Wednesday Sept. 28, 2011, after a long illness. Joan retired as a CNA after working for many years at Hallmark Nursing Home. Joan's greatest love was for her children and grandchildren.
Survivors: her husband Daniel C. Mara; a daughter, Michelle (Steven) Madison of Bloomfield NY; three sons, Laurence (Theresa) of East Syracuse, Paul (Shannon) of Phelps, NY and James (Lisa) of Hollywood, FL; one sister, Christina (Joseph) Colletta of Bloomfield, NY; five brothers, Martin Dano of East Syracuse, Robert (Sung) Dano of Fayetteville, NC, James (Christina) Dano of Liverpool, Kenneth Jr. (Mary) and Tom Dano both of Rochester; 11 grandchildren, and many nieces and nephews.
Services will be private. For a guestbook, please visit scheppfamily.com.