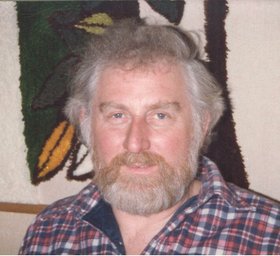 Robert E. Wells
unknown - November 25, 2011
Robert E. Wells, 73, of Manlius, passed away on Friday, Nov. 25, 2011. He was born on July 21, 1938, to Howard and Janet Wells of Fayetteville. He will be remembered for his love of cars, especially Cadillacs, and was the founder and longtime president of the Manlius Car Club.
Survived by his wife, Kathy Vincent Wells; his brothers, Don (Judith) Wells and Ken (Lynda) Wells; his children, Robin (Donn) Barber, Robert Jr. (Joyce) Wells, Richard (Becky) Wells, Randy (Herbert) Harvard, Carol (Michael) Oleniuk, Susan Nguyen (Donald Harvard), Terry (Anthony) River, Charlotte (William) Adams, James Palleschi, Vincent (Susan) Palleschi, Mark Nimmo, and Alisia (Tim) Stevens. He is also survived by 33 grandchildren, 14 great-grandchildren and numerous nieces and nephews.
Memorial Services: 1 p.m. Tuesday, Nov. 29, at Newell-Fay Manlius Chapel. Private burial will follow at Fayetteville Cemetery. Visitation: 11 a.m. to 1p.m. on Tuesday at the funeral home, 8171 Cazenovia Road, Manlius. For directions, florists, or a guestbook, please visit scheppfamily.com. Arrangements by Newell-Fay Manlius Chapel of Schepp Family Funeral Homes. Contributions in lieu of flowers can be sent in care of Robin Barber, 3309 Perry Road, Syracuse, NY 13215 so that they can be sent to a dog rescue organization of the family's choice.