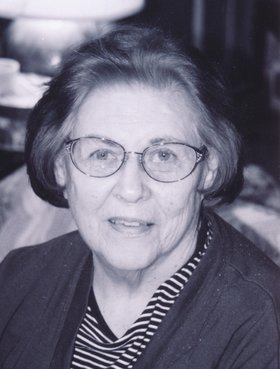 Jane Nemes
unknown - November 18, 2011
Jane Nemes, 90, went home to her Lord and Savior on Nov. 18, 2011, after a brief illness. Mrs. Nemes, a 1937 graduate of Ithaca High School, was employed by Dey Brothers Department Store for many years before working at the Onondaga County Division of Highways and then for 27 years at the department of correction at Jamesville from which she retired at age 77. Music was a very important part of her life. She sang with her sister, Jean Bruce Yeaworth on WHCU in Ithaca for Pastor Joseph Stowell Sr.'s radio ministry. She was a member of Bea Solomon's Opera Club and sang with Syracuse Chorale from 1980 to 1983 and with the choirs of Tabernacle Baptist Church in Ithaca, Community Weslyan Church in Baldwinsville and Grace Baptist Church in Clay and Pennellville. She was currently attending Temple Baptist Church in Baldwinsville. She was predeceased by her husband, John L. Nemes, her daughter Jane "Beth" and her son, Leslie.
Survivors: her daughter, Deborah of Baldwinsville; sisters, Ruth Bruce Keller (John) of Lititz, PA, and Jean Bruce Yeaworth of Summerville, SC; brother, C. Edwin Bruce (Wilma) of Newark Vally, NY; and several nieces and nephews.
Services: 11 a.m. Saturday, Nov. 26, at Falardeau Funeral Home, 93 Downer St., Baldwinsville. There are no calling hours. Burial will be at Danby Rural Cemetery in Danby, NY, which was settled in the 1700s by ancestors of the Bruce family.