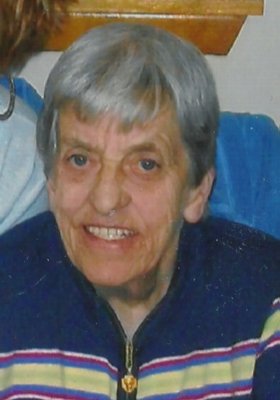 Dolores J. Petrini
unknown - November 21, 2011
Dolores J. Petrini, 80, of Baldwinsville, passed away Monday, Nov. 21, 2011, at St. Joseph's Hospital with her loving family by her side. Dolores was a very loving and giving person and her family were the love of her life. She was predeceased by her husband of 48 years, Anthony M. Petrini in 2001.
Survivors: her daughter, Susan R. Petrini (Ronald W. Bryant) of Baldwinsville; sisters, Nancy Jenner of Palermo and Diana (Karl) Beck of Central Square; a brother, James (Kathy) Walker of Syracuse; grandchildren, Nicole Typhair and A.J. Froelich both of Baldwinsville and several nieces and nephews.
Services: 9:30 a.m. Monday, Nov. 28, at Falardeau Funeral Home, Baldwinsville and 10 a.m. at St. Mary's Church, Baldwinsville. Burial, Jacksonville Cemetery, Lysander. Calling hours are 2-5 p.m Sunday, Nov. 27, at Falardeau Funeral Home, 93 Downer St. Baldwinsville.
Contributions: In lieu of flowers, ASPCA 5878 E. Malloy Rd. Mattydale, NY 13211.