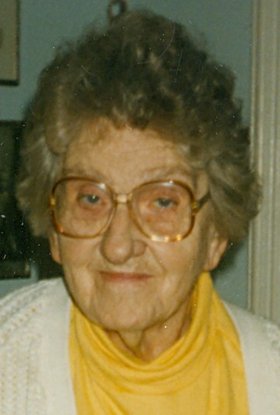 Adelaide B. Wood
unknown - November 19, 2011
Adelaide B. Wood, 99, of Cazenovia, died Saturday, Nov. 19, 2011, at Community Memorial Skilled Nursing Care Facility in Hamilton. She was a charter member of 4H in Madison County where she was very active for over 75 years. She was also an active member of the Ayrshire Dairy Cattle Breeding Association and the NYS Grange. She was Co-owner of the Bonnie Brae Dairy and the Ben-Ad-Well Dairy. She showed cattle for many years at county fairs and the National Dairy Exposition in 1928. Her husband, Benjamin died in 1971 and her son Wellington, died in July.
Surviving are her children, Benjamin (Carol) Wood of Waterville, Rebekah DeRochie of Georgetown, Annabelle (Kent) Hoverstad of Manlius; 5 grandchildren, 10 great grandchildren.
Funeral services were held at 1 p.m. on Tuesday, Nov. 22, at the Tait Funeral Home, Inc. 2333 Fenner Road, Cazenovia. Calling hours were held from 11 a.m. –1 p.m. Tuesday at the funeral home. Burial will be in Sheds Cemetery. Contributions may be made to Madison County 4H Foundation and CAVAC, PO Box 56 Cazenovia.