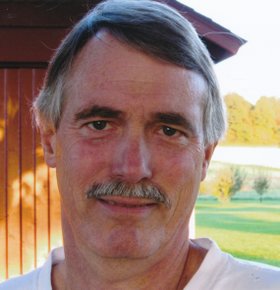 Bruce Kramer
unknown - November 16, 2011
Bruce Wood Kramer, of Warners, passed away Wednesday, Nov. 16, 2011, after a battle with cancer. Bruce was born In Ambler, PA. In 1952 and lived in North Chatham from 1958-1970. He graduated from Ichabod Crane Central High School, Valatie, N.Y., in 1970, then attended SUNY Cortland, graduating with his Bachelor of Education in physical education (1974) and master,s degree in physical education (1975). Syracuse City School District hired him and he taught over 35 years at Fowler High School. Bruce coached Fowler's JV and Varsity boy's soccer and baseball teams for the same number of years until Fall 2011. He was always patient, knowledgeable and skilled at teaching and coaching. He enjoyed team wins, but knew his players needed to learn basic skills and strategies to be successful. Wins were a bonus. Bruce always tried to do the best he could every day, he said. Bruce missed the students and staff very much when he replaced teaching with needed medical care. Being with his family and friends was his greatest pleasure. He also coordinated and enjoyed playing his co-ed town of VanBuren adult summer softball league with his team, "The Scoopers." Bruce pitched and usually played outfield (or where needed). He was a lover of baseball (Yankees etc.) and his encyclopedic knowledge of baseball trivia was amazing. Bruce married his wife Margaret H. Lanzendorf in Syracuse on Nov. 13, 1981. They were together on their 30th anniversary. Bruce was predeceased by his parents, Gertrude Wood Kramer in 1992 and David Maxwell Kramer in 1997.
Survivors: his wife Margaret; son David (Susan), daughter, Wendy; brother, William David (Lynn); nephews, Bill and Lance; cousin Suzanne Aimes Livornese; special friends, Jane Rendell, Harold and Connie Crandon, Janine Lee. Bruce fought his illness bravely and it did not take away his dignity or kind personality. Bruce was a helpful and understanding son, son-in-law, husband, father, teacher and friend. His smile, quick wit and sense of humor were always appreciated. His presence in our lives will be greatly missed. God bless you.
Calling hours: 1-4 p.m. Sunday, Nov. 20, at Falardeau Funeral Home, 93 Downer St., Baldwinsville with a 4 p.m. service to follow. Graveside services will be private at N. Chatham Cemetery, N. Chatham, NY. Contributions: in Bruce's memory: Hope Lodge Hospitality House, 1120 S. Goodman St., Rochester, NY 1462l or Fowler High School Booster Club, 227 Magnolia St., Syracuse, NY 13204.