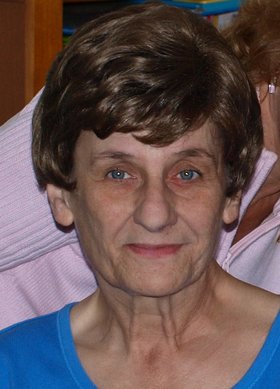 Suzanne Parody
unknown - November 11, 2011
Suzanne Parody, 66, of Syracuse, passed away Friday, Nov. 11, 2011. She was a 1963 graduate of Central Square High School and has lived in the Syracuse area most of her life. She retired from McMillan Printing after 40 years and was an avid longtime Bingo player.
Survivors: her sister, Audrey J. (Nicodemi) Wolniak-Tassone of West Monroe; her niece, Denise (Marty Bernard) Wolniak of Phoenix; her nephews, Robert (Lisa) Wolniak of Baldwinsville and Ronald (Bonnie) Wolniak of Liverpool; and several great nieces, nephews and friends.
Calling hours: 4-7 p.m. Wednesday, Nov. 16, at Falardeau Funeral Home, 93 Downer St., Baldwinsville with a 7 p.m. memorial service to follow. Graveside services: 10 a.m. Thursday, Nov. 17, at St. Mary's Cemetery, Dewitt. Contributions: the Humane Society, 306 East 59th Street, New York, NY 10022.