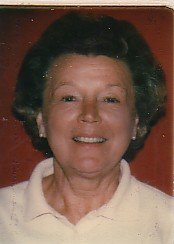 Ethel Kovar
unknown - November 9, 2011
Ethel Kovar, 90, of Skaneateles, died unexpectedly Wednesday, Nov. 9, 2011, at St. Joseph's Hospital in Syracuse. Ethel was born in Skaneateles to Anna and Paul Kovar. She graduated from Skaneateles High School and Auburn City Hospital School of Nursing. She later trained to be a nurse anesthetist and worked at New York Hospital for many years until her retirement. After retiring she moved back to Skaneateles.
Ethel was predeceased by her parents; brothers, Paul and John; and a sister Ann Merryfield. She is survived by brothers Charles of Mt. Pleasant, SC; and Richard of Skaneateles and many nieces and nephews.
Services were held 11 a.m. Monday, Nov. 14, at the Skaneateles United Methodist Church. Burial was in Lake View Cemetery, Skaneateles. Contributions may be made to SAVES. To send condolences visit: robertdgrayfuneralhome.com.