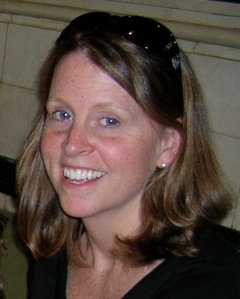 Nancy M. Chase
unknown - November 10, 2011
Nancy Munro Chase, 46, of Manlius passed away peacefully on Nov. 10, 2011, surrounded by her loving family. Nancy was a loving mother, adoring wife, cherished sister and beloved friend to many.
A native of Cazenovia, she was a graduate of Cazenovia High School, spending her senior year in Washington, DC as a Capital Page. She was also a graduate of St. Lawrence University where she was a member of Kappa Kappa Gamma Sorority. It was also where she met the love of her life and husband Edward L. Chase. In addition to spending time with family and friends, Nancy loved to run, hike, ski, and enjoyed everything outdoors.
Nancy worked at Enders Road Elementary School as the computer specialist. Previous to that she owned her own stationary business and was a business analyst for Dun & Bradstreet.
She was active in her community, volunteering in her children's schools and their many activities. A communicant of St. Ann's Church, she was also a Eucharistic Minister and dedicated volunteer. She served as a board member and past president of the Boys and Girls Club Auxiliary and was a regular volunteer at the FM Community Food Pantry.
Her father, Thomas H. Munro, predeceased her in 2007.
Nancy is survived by her husband of 22 years, Edward Chase, and their sons, Jack, Scotty and Kevin, all of Manlius. She is also survived by her mother, Janet S. Munro of Cazenovia, and four sisters, Kathy Englert and Mary (Chris) Anklin of Fayetteville, Susan (Keefe) Gorman of Skaneateles and Janet (Tim Lovell) Munro of Plymouth, MA. Also surviving her are her in-laws, Sam and Aggy Chase of Whitefield, NH and brother-in-law, Skip (Jen) Chase pf Portsmouth, NH, and many nieces and nephews.
We will miss her contagious smile, bubbly personality and kind heart. She was an inspiration and gift to us all. Calling hours: 4 to 8 p.m. Monday, Nov. 14, at St. Ann's Church, 104 Academy St., Manlius. Mass of Christian burial: 10 a.m. Tuesday, Nov. 15, also at St. Ann's Church. For directions, florists, or a guestbook, please visit scheppfamily.com. Contributions in Nancy's memory may be made to FM Community Food Pantry, c/o FM Community Outreach, 122 E. Seneca St., P.O. Box 626, Manlius, NY 13104 or to a charity of one's choice.