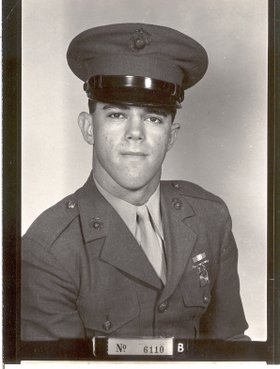 Thomas S. Johns
unknown - November 2, 2011
Thomas S. Johns, of Liverpool, died suddenly on Wednesday, Nov. 2, 2011, at the Syracuse VA Hospital. Tom's family wishes to thank everyone at the VA Hospital for his care. Tom served in the Marine Corps flying C-130's and medical evacuation helicopters in Vietnam where he earned four purple hearts for aiding and protecting the wounded until help arrived. In Addition he received the Silver Star from President Johnson, two bronze Stars, the Vietnamese Award for saving civilians and numerous other awards and medals.
Tom was predeceased by his wife Suzanne and his father Bradley. He is survived by his mother Ruth, his sister Sandra, his brother Michael (Lisa), his sons Miles (Tonya) and Eric. He will be missed by his grandsons Scott, Nick and Nate, as well as his nieces and nephews, extended family members and numerous friends and traveling companion, Millie.
Funeral services: 10 a.m. Monday, Nov. 7, at the Maurer Funeral Home, 300 Second St., Liverpool. Burial will be in Liverpool Cemetery, Calling hours: 2 to 4 p.m. Sunday, Nov. 6, at the funeral home. Contributions may be made to Gettysburg Association Civil War Trust, 11 Public Square, Suitew 200, Hagerstown, MD 21740.