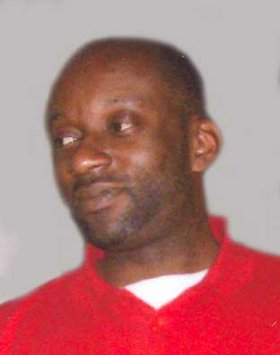 Kevin L. Brunson
December 24, 1975 - November 5, 2011
Kevin Leon Brunson, 35, of Syracuse, rejoiced into eternity on Saturday, Nov. 5, 2011. Born in Syracuse on Wednesday, Dec. 24, 1975, he was a lifetime resident of Syracuse. He was a 1994 graduate of Nottingham High School.
Kevin was predeceased by his brothers, Lelton, Donnell and Wennell; sister, Leola Brunson-Rhodes; and father, Donald Brunson.
Surviving are his wife, Sasha Huddleson-Brunson; six children, Silecia, Jasmin, Kevin, Kavon, Jamian and Darren; mother, Carrie Coston Brunson of Syracuse; brother, Adolphus Brunson of Charlotte, North Carolina; sisters, Thyra (Clifford) Haynes of Atlanta, Georgia, Kimberly Williams and Stacey Brunson, both of Syracuse; nieces and nephews, including Gabriel W. Brunson of Atlanta, Georgia. Kevin is also survived by a host of aunts, uncles, nieces, nephews, cousins and friends.
Relatives and friends called from 10 a.m. to noon Friday, Nov. 11, at Grace Baptist Church, 423 Valley Dr., Syracuse. Services followed at noon in Grace Baptist Church with Rev. Gary C. Welling officiating. Kevin was laid to rest in Loomis Hill Cemetery. Arrangements were by the Buranich Funeral Home, Camillus. Please share condolences at buranichfuneralhome.com.