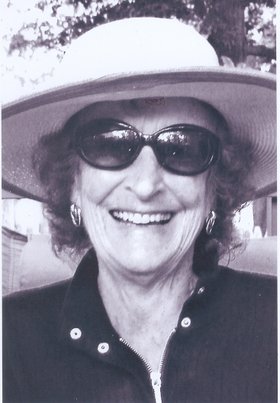 Roberta C. Schmitt
unknown - November 7, 2011
Roberta C. "Bobbie" Schmitt, 73, of Manlius, passed away at home on Monday, Nov. 7, 2011. She was born in New Haven, CT to Arthur and Maurine Clark. Bobbie graduated from Emma Willard School in Troy, NY, and Briarcliff Manor Junior College, Westchester County. She and her husband Peter have resided in the Fayetteville-Manlius area since 1971. Bobbie was a tennis instructor for the Fayetteville Recreation Department and also the Ski School Manager at Labrador Mountain for 18 years. She worked at DeWitt Sports for 10 years. Bobbie was a semifinalist in tennis at the Empire State Games and was a member of the Tennis Association of CNY as well as a lifelong member of the Paddle Club of Manlius. She attended Trinity Episcopal Church in Fayetteville and was a founder of The Nearly New Shop. Most importantly, Bobbie was a loving wife, mother and grandmother who will be greatly missed.
Survivors: her husband of 53 years, Peter T. Schmitt; a daughter, Daphne S., husband Charles W. Boswell of Weymouth, MA; son Robert T. Schmitt of Long Valley, NJ, his wife Allison R., daughter of Graham and Maudie Ritchie of Fayetteville, NY; a brother Arthur Clark III, his wife Linda of Fairfax, VA; three grandchildren, Zackery (17), Trevor (15) and Madison (13) Schmitt; a niece, Amy and nephew Jeff.
Memorial service: 10 a.m. Thursday, Nov. 10, at Trinity Episcopal Church, 106 Chapel St., Fayetteville. Burial at Fayetteville Cemetery. For guestbook, please visit scheppfamily.com. Arrangements by Eaton-Tubbs Fayetteville Chapel of Schepp Family Funeral Homes. Contributions: Trinity Episcopal Church, 106 Chapel Street, Fayetteville, NY 13066 or Wanderers' Rest Human Association, PO Box 535, Canastota, NY 13032.