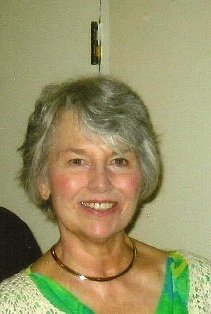 Judith Bachman
unknown - November 5, 2011
Judith Hall Bachman, 72, of Westvale and Mexico Point, NY, passed away Saturday, Nov. 5, 2011, after living with cancer for the last seven years. Born in Silver Creek, she graduated from Silver Creek High School, attended Valparaiso University, graduated from SUNY Brockport and later graduated with a master's degree from Syracuse University. She was a teacher at all levels from elementary to college during her 30-plus-year teaching career. Judy was a member of Junior League of Syracuse, Veracruz Yacht Club, NEA, NYSUT and Fairmount Community Church, United Church of Christ. She enjoyed her time with her family at the cottage, skiing, tennis, sailing, running and even taught aerobic dance.
She is survived by her husband of 45 years, R. Bruce Bachman; daughter Amy Bachman of Americus, GA; son Ben Bachman and wife Kati of Durango, CO; sister Jean Coon; brother Melvin C. Hall, Jr.; two grandchildren Maggie and Molly Bachman and many nieces and nephews.
Calling hours: 4 to 7 p.m. Wednesday, Nov. 9, at B.L. Bush & Sons Funeral Home, 10 Genesee St., village of Camillus. Services: noon Thursday, Nov. 10t, at Fairmount Community Church. Burial will be in Maplewood cemetery, Camillus. Contributions in lieu of flowers may be made to Fairmount Community Church, 4801 W. Genesee St., Syracuse, NY 13219 or Cancer Capital Campaign, Upstate University Medical Foundation, CAB 326, 750 E. Adam St. Syracuse, NY 13210. Please sign the guestbook at blbush.com.