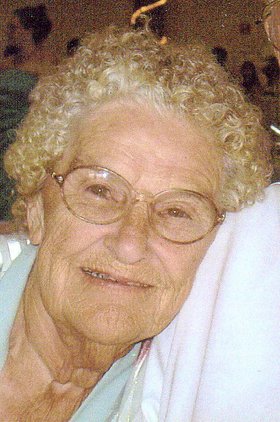 Estella M. Slater
unknown - November 5, 2011
Estella M. Slater, 78, of Skaneateles and Auburndale, FL; died Saturday, Nov. 5, 2011. Born in Cortland, the daughter of the late Verne W. and Marie Madison Hulslander, she formerly worked at Skan-a-matic and retired from Lazer Data Co. She was a former SAVES volunteer.
Surviving are: her husband George D. Slater, children Georgia Benson (John), Robert Slater (Diane), Nancy Podolak, Roger Slater, Verne W. Slater (Deborah), and Carol Mullen (Jeffrey) and several grand and great-grandchildren.
Services: 11 a.m. Tuesday, Nov. 8, at the Robert D. Gray Funeral Home 49 Jordan St., Skaneateles. Calling hours: 4 to 7 p.m. Monday, Nov. 7, at the funeral home. Burial in Owasco Rural Cemetery. Contributions may be made to SAVES. To send condolences visit: robertdgrayfuneralhome.com.