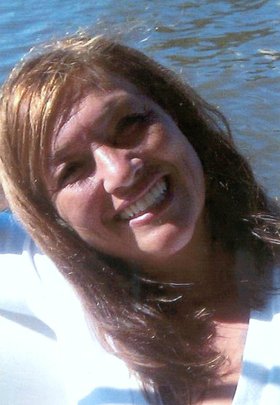 Media Disque
unknown - October 28, 2011
Media Lynn (Ennist) Disque, 45, of Syracuse, passed away unexpectedly on Friday, Oct. 28, 2011. Media was born on March 24, 1966, and resided in Syracuse for most of her life. She was a loving mother, sister, daughter and was the centerpiece of her family and their gatherings. Her smile would light up a room and she had a special gift for making the mundane into something special. Media's wonderful wit, creativity and charisma were some of her strongest traits. She was a special person that made everyone around her feel special too and will be greatly missed by all.
She is survived by her son, A.J. Jr. (Kaylee) Fay of Liverpool; her parents, Walt (Darlene) Smith; grandson, Jayden John Fay; siblings, Wayne, Denise, Shawn, Dale, Michelle; step-siblings, Lyn (Mark), and many nieces, nephews, and cousins.
Calling hours: 4 to 7 p.m. Tuesday, Nov. 1, 2011, at the Maurer Funeral Home, 300 Second St., Liverpool. Funeral services on Wednesday will be private for immediate family.