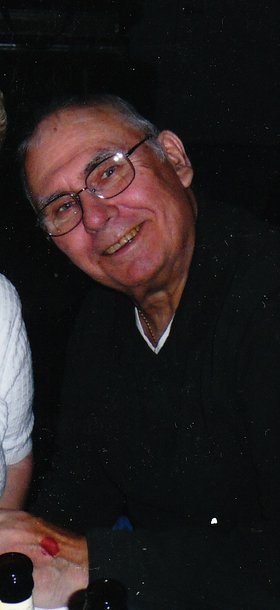 Leslie C. Smith
unknown - November 1, 2011
Leslie C. Smith, 72, of Liverpool , passed away unexpectedly on Tuesday, Nov. 1, 2011, at his residence. He was born in Jerseyville, IL., where he was raised and educated. Mr. Smith was a U.S. Airforce veteran. In 1977, along with his family, he relocated to Liverpool where they have since resided. Les retired in 2001 from Owens-Brockway Glass Container Inc. as a maintenance crew leader after 36 years of employment. His memberships included the American Legion Cicero Post# 787, including the color guard, and Hiram Lodge #144 F&AM. He was an active member of Immanuel Evangelical Lutheran Church for over 20 years, where he served on the church council and as financial secretary. Les will be remembered for his good nature, a very caring and generous person. He is predeceased by his daughter Sherry Karrick.
Surviving is his wife of 36 years; Delores "Dee" Smith of Liverpool, his children: Randy Smith of Jerseyville,IL., Jackie (Mike) Hertweck of Ormond Beach,FL., Jim Dumez of NC, Nancy (Larry) Schmidt of Gillespie,IL, Sandy (Greg) Lamb of Baldwinsville, Peggy Larca of Baldwinsville, 15 Grandchildren, 10 great-grandchildren, 2 brothers, Darreld Smith of Opelika, AL, and Kenneth (Rose) Smith of Jerseyville, IL, and a sister; Betty (Harry) McLeod of Murphysboro,IL.. Also surviving are several nieces and nephews.
Funeral services: 10:30 a.m. Saturday, Nov. 5, in Immanuel Evangelical Lutheran Church 4947 Route 31, Clay. Burial will follow in Pine Plains Cemetery, Clay. Calling hours: 4 to 7 p.m.Friday, Nov. 4, at the Maurer Funeral Home Moyers Corners 3541 Rte 31, Baldwinsville. Contributions may be made to the Immanuel Evangelical Lutheran Church's Memorial Fund.