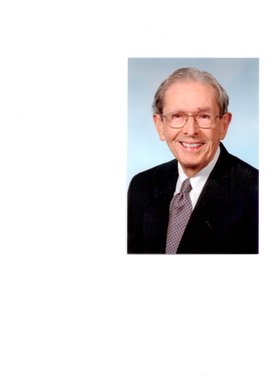 John T. Kelley
unknown - November 2, 2011
John T. Kelley, 81, of Westvale, died suddenly of a heart attack at home on Wednesday, Nov. 2, 2011. John was a 1948 graduate of Valley Academy and completed his bachelor's degree at Syracuse University. He maintained an accounting practice for many years, and was renowned by his clients for his integrity. He also had a 15-year association with Green and Siefter CPAs PLLC. John continued consulting with clients until the date of his death. He had a great love for the Adirondacks and piloted sea planes on Fourth Lake while in college. John was a former member of the Air National Guard. He was a communicant of St. Charles Borremeo and Cathedral of Immaculate Conception, and was a member of the Nocturnal Adoration Society.
John was predeceased by his parents John F. and Mary Bow Kelley. He was the devoted husband of Noreen Carey Kelley, his wife of 56 years. He was a proud father of Shawn Kelley of Bangkok, Thailand, Noreen Kelley Riordan of Rochester, NY, Shannon Kelley of Cranston, RI, and Meghan Kelley of New York City, and the proud grandfather of Molly and Emily Riordan, both of Rochester, NY. John will be remembered as a true gentleman of quiet faith.
A Mass of Christian Burial celebrated by his brother-in-law, Fr. James H. Carey: 10:30 a.m. Monday, Nov. 7, at St. Charles Borremeo Church with burial in St. Agnes Cemetery. Calling hours: 3 p.m. to 6 p.m. Sunday, Nov. 6, at St. Charles Church, 417 S. Orchard Road, Syracuse, NY 13219. Contributions may be made in John's name to the Brady Faith Center, 404 S. Avenue, Syracuse, NY 13201, or the Cathedral Emergency Services, 259 E. Onondaga St., Syracuse, NY 13202.