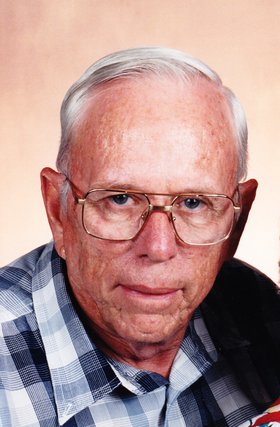 Carl R. Foil
unknown - October 26, 2011
Carl R. Foil, 76, of Clay passed away on Wednesday, Oct. 26, 2011, at his winter residence in Bartow, FL. He was born in West Monroe and has resided in Clay since 1957. Mr. Foil retired in 1995 as a service technician after 36 years with Surburban Propane in Phoenix . Carl was an active member and past officer at Immanuel Evangelical Lutheran Church in Clay for over 50 years.
Surviving is his wife of 54 years, Geraldine Foil, a daughter Sandra S. (David) Fleming, a grandson, Matthew Fleming all of Clay; a sister Janice (Burl) Baxter of Brooksville,Fl., and several nieces and nephews.
Funeral services: 10:30 a.m. Tuesday, Nov. 1, at Immanuel Evangelical Lutheran Church, 4947 Route 31, Clay. Burial will follow in Pine Plains Cemetery, Clay. Calling hours: 4 to 7 p.m. Monday, Oct. 31, at the Maurer Funeral Home Moyers Corners, 3541 Route 31, Baldwinsville. Contributions may be made to the Immanuel Evangelical Lutheran Church memorial fund in Clay.