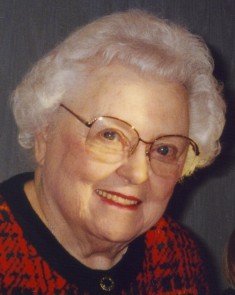 Muriel L. Broad
unknown - October 29, 2011
Muriel L. Broad, 98, of Newark, formerly of Fayetteville and Ithaca, entered eternity on Saturday, Oct. 29, 2011, at DeMay Living Center.
Mrs. Broad was born the daughter of the late Lionel and Edith (Hucknell) Lazonby on August 28, 1913 in Canada. She came to the United States with her parents and later became a naturalized citizen.
Mrs. Broad will be remembered by her son Robert (Molly) Broad of Chapel, NC; daughters Marilyn B. Mayo of New Pultz, NY, Linda Forsyth and Anne Broad both of Newark; four grandchildren and numerous great-grandchildren.
Mrs. Broad was predeceased by her husband Dr. Robert H. Broad the former Tompkins County Health Commissioner.
All services will be private in Syracuse. In memory of Mrs. Broad please consider donations to a charity of choice. You may light a candle of memory or condolence by visiting watermanfuneralhome.com.