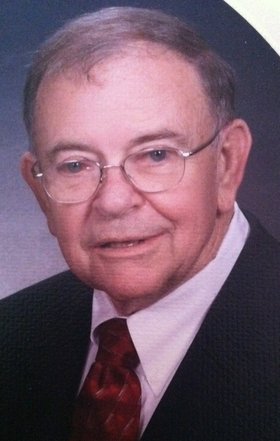 Robert H. Shadle
unknown - December 26, 2011
Robert Harry Shadle, 71, of Skaneateles, town of Spafford, died at home on Monday, Dec. 26, 2011, following a valiant struggle with heart disease, diabetic complications and Parkinson's disease.
Robert, a native of Hamburg, NY, had lived in Skaneateles for 33 years. He proudly served in the U. S. Navy with distinction serving during the Vietnam War aboard an ammunition ship and literally saw the world. Robert attended State University College at Buffalo.
In 1966 he married the love of his life, Janet Adams of Penn Yan. The couple lived in Eggertsville, N.Y.; Staten Island; Budd Lake, NJ; and Orchard Park before moving with their son to Skaneateles. They spent their married life restoring a number of historic homes including their present home. Robert was always supportive of his wife's goals and helped her in many ways.
Robert was a born salesman and worked for Bunn-O-Matic Corp., makers of commercial beverage brewing machines. Robert was district sales manager for 20 years before retiring in 2003. He earned numerous sales awards during his sales career and is still fondly remembered by his many clients and colleagues. He greatly enjoyed driving all over the Northeast.
Robert leaves behind his beloved wife of 45 years, Janet; one child: Timothy of Skaneateles (Kim), two grand-children, much adored : Justin and Allison : four siblings: Joan Giesler (Bill) of Spartansburg, S.C., Norma Monckton (Bob) of Hamburg, N.Y.; William Shadle of Eden, N.Y.; and Peter Shadle (Ro) of Hamburg, N.Y. as well as a sister-in-law: Kris Smithem (Paul) of Tallahassee, Fla., and many nieces and nephews.
Robert loved tending his large yard and spending time at their lake house on Keuka Lake. He was an adoring husband, father and grandfather who cherished time spent with family. He will be remembered by all for his great sense of humor and incredible trivia knowledge and by a few, as an ace horseshoe player. He was a natural athlete and excelled at whatever he attempted.
A memorial remembrance and a celebration of life was held Dec. 29 at the First Presbyterian Church in Skaneateles. Contributions may be made to: Parkinson's Disease Foundation 1359 Broadway, New York, NY 10018. To send condolences visit: robertdgrayfuneralhome.com.