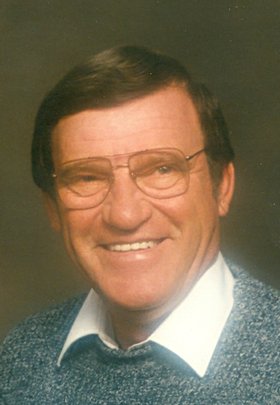 John A. Cassella
unknown - December 24, 2011
John "Jack" A. Cassella, 75, of Minoa, passed away peacefully at home Christmas Eve morning, Dec. 24, 2011, surrounded by his loving family after a brief illness. He was born in Syracuse on April 25, 1936, to John M. and Mary (Rubino) Cassella. He is survived and was cared for at home by his wife of 53 years Christine "Toni" (Burbank) Cassella and their children Donna (Chuck) Butterfield, David (Alison), James (Nancy), Christine (David) Smith and Nancy as well as eight grandchildren, Lisa, Michael, Alexandria, Nicole, Mia, Taylor, Jeremy and Dante. Jack is also survived by and was given daily comfort by his loving sister, Nancy (Paul) Ormsby along with many loving nieces, nephews, sisters and brothers-in-law, and very dear friends.
Jack was employed as a salesman/sales manager for 33 years by Onondaga Supply/Wittenberg Dist. He also worked for 10 years as a sales associate in the appliance department for Sears before retiring in 2003.
Jack was very active in his parish of St. Mary's in Minoa where he was a communicant for 42 years as a lector/commentator, as well as the Ministry of Hope & Care and Meals on Wheels with his wife Toni. Jack also for many years coached baseball and basketball for the Minoa Kirkville Athletic Association.
Jack enjoyed golf, spending time with his family and friends, riding his lawn mowing machine and is especially known for his homemade spaghetti sauce which he canned and gave away to friends and family with his own personalized label. His charismatic smile is one that will be missed by all who knew him...
Services: 10 a.m. Thursday, Dec. 29, at St. May's Church, Minoa. Burial at St. Mary's Cemetery, Minoa. Calling hours: 4 to 7 p.m. on Wednesday, Dec. 28, from at R. H. Schepp & Son Minoa Chapel, 109 East Avenue, Minoa.
For directions, florists, or a guestbook, please visit scheppfamily.com. Arrangements by R. H. Schepp & Son Minoa Chapel of Schepp Family Funeral Homes. Contributions: St. Mary's Church, 401 North Main Street, Minoa, New York 13116 or Hospice of Central New York, 990 Seventh North St., Syracuse, NY 13088.