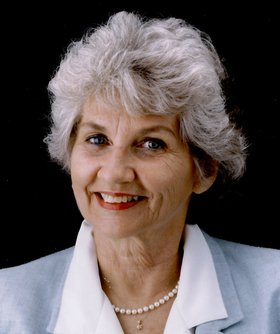 Helen Fitzpatrick
unknown - December 22, 2011
Helen Amy Gates Fitzpatrick, 83, of Fredericksburg, VA formerly of Baldwinsville and Hermosa Beach, CA, passed away on Thursday, Dec. 22, at her residence.
Helen enjoyed a 30-year career with Aerospace Corp. where she meet with dignitaries including President Gerald Ford and famous WWII Pilot Jimmy Doolittle and countless others. She enjoyed traveling the world with her husband, Jack.
She is survived by her daughter, Amy and her son, Jack; daughter, Ann and husband Craig Comstock and their children, Emerson, Amy and Helen; daughter, Lisa and husband Scott Maid and their children, Katie, Stephen, and Allison; and many loved nieces and nephews.
She was preceded in death by her sisters, Mary Alice Virkler and Marcia Edinger and brothers, Harlan "Bud" Gates, Robert Gates and Ralph Gates.
The family has chosen cremation per Helen's request. A visitation will be held from 1 to 3 p.m. Saturday, Dec. 31, at Gates Funeral Home, Inc., 29 W. Genesee St. Baldwinsville, NY 13027. Services will be private. In lieu of flowers memorials may be made to Spotsylvania Volunteer Fire and Rescue, Attn: Chancellor District, PO Box 818, Spotsylvania, VA 22553. Online guest book is at covenantfuneralservice.com.