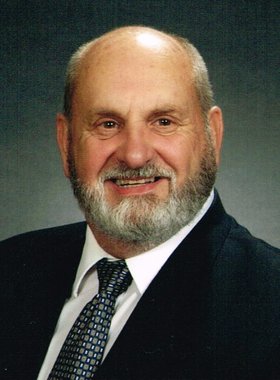 David Cremeans
unknown - December 25, 2011
David Dale Cremeans, 68, of Kirkville went to be with his Lord on Christmas Day, Dec. 25, 2011. Born in Logan, W.V., to his late parents, William and Dorothy Cremeans, he moved to upstate New York during his teen years where he met and married his wife of 50 years, Julia Groesbeck. He was a devoted husband, as well as a loving father, grandfather and great-grandfather.
David was an automotive industry professional for over 40 years, and being a true entrepreneur, he was self-employed in real estate and home construction for the past 10 years.
He had a genuine interest in others and was loved by all who knew him. As an avid outdoorsman, he loved God's nature by enjoying fishing and hunting with his family and friends. His desire was to serve his Lord while enjoying time spent with his church family.
He is predeceased by his daughter, Lori Essman and sister, Donna Borders. He is survived by his wife, Julia; sons, David (Lisa Prall) of Medina, OH and Christopher of Concord, NH; sisters, Rebecca Groesbeck of Kirkville, Judith Scheid of Eagle Bay, Linda Hensley of Chapmanville, WV; as well as 10 wonderful grandchildren, one precious great-grandchild; and many nieces and nephews.
Calling hours: 5 to 8 p.m. Thursday, Dec. 29, at the Kirkville Community Wesleyan Church, 7691 Bridgeport-Kirkville Rd., Kirkville. A memorial service will be at 11:00 am Friday at the church. For directions, florists, or a guestbook, please visit scheppfamily.com. In lieu of flowers, contributions may be made to the Kirkville Community Wesleyan Church, Romania Food Fund.