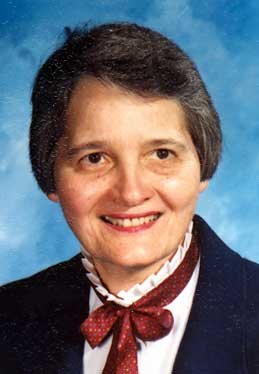 Olga M. Kaish
December 26, 1927 - December 19, 2011
Olga M. Kaish, 83, of Camillus, passed away Monday, Dec. 19, 2011, at Upstate University Hospital at Community General after a long illness. Born in Pittsburgh, Pa, on Monday, Dec. 26, 1927, she was the daughter of Rade Mamula and Milica Wuchinich Mamula. She lived in Camillus since 1957.
Olga graduated from Chatham College and received her master's degree from Syracuse University. She served in the United States Marine Corps as first lieutenant during the Korean War period at Quantico, Virginia and Camp Lejeune, NC. A devoted educator of 48 years, she retired from the Phoenix School District. After retirement, she was a career counselor with RLS Career Center. A member of St. Luke's Episcopal Church, she served as a vestry member and lay minister.
Olga was involved in a number of organizations, including the American Assn. of University Women, The Greater Camillus Chamber of Commerce, C.A.C.E., Women's Marines Assn., CNY Episcopal Foundation Board, Octagon House Board, Onondaga Hill Antiques Club, Sheriff's Citizens Advisory Committee, Oswego County Retired Teachers' Assn., and the Town of Camillus Economic Development Committee.
Surviving are her devoted husband of 55 years, J. Edward; daughters and sons-in-law, Terri Kaish Finger and Tom of Oviedo, Florida and Tanya Kaish Keller and Randall of Norfolk, Virginia; sons and daughter-in-law, Mark and Missy of Marietta, Georgia and Todd of Charlotte, North Carolina; sister, Daisy Mamula of Alexandria, Virgina; brother, Samuel Mamula of Chesterton, Indiana; grandchildren, Mary, Ned and Kathryn Kaish, Faith Finger and Rory Keller; and her nephew, Robert Mamula and his family.
Warm and special thanks are extended to her loving care taker these last few years, Melinda Coats. Great appreciation goes out to her physical therapist, Steve Rivizzigno and the phenomenal medical staff on 4th North at Upstate University Hospital at Community General.
Olga's passion was her family, education, her community and her country. She will be dearly missed by her family and friends.
Calling hours: from 4 to 7 p.m. Wednesday, Dec. 21, at the Buranich Funeral Home, 5431 W. Genesee St., Camillus. Services were at 10 a.m. Thursday, Dec. 22, in St. Luke's Episcopal Church, Camillus with The Very Rev. Craig R. Swan officiating. Olga was laid to rest in Onondaga County Veterans Memorial Cemetery. Contributions may be made in Olga's memory to St. Luke's Episcopal Church, 5402 W. Genesee St., Camillus, NY 13031. Please share condolences at buranichfuneralhome.com.